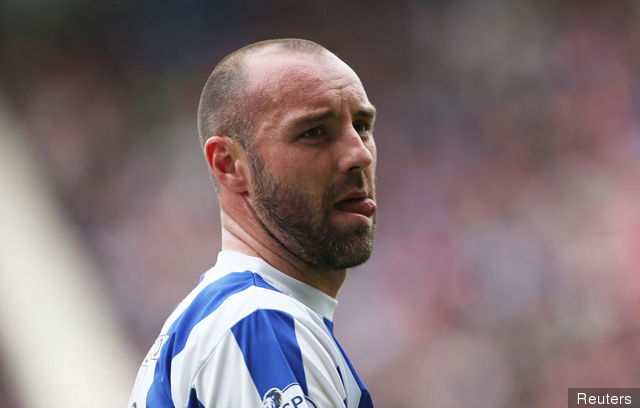 Content Count

336

Joined

Last visited
Did Halliday actually say that?

Hey Hippo or anyone reading this can you let me into the Trust part of the forum. I am a member.

Why the hate for Darren Henderson? I know Darren - not here to defend him as I know what he's like on the park but I'd be keen to know just for ammunition purposes. :) don't think I've seen him mentioned on here ever before.

Ok so I have tried to do a full 1-11 of hated players but I was stretching a bit too much trying to fill positions for the sake of it. For the record I would just like to state that the reason I hate most of these players is of course because they are pretty good at what they do. GK - McGregor. One of the few entries who are in for his present day antics. I don't remember "shagger" being this bad when he played for the old Rangers. He was always a bit of a knob (and a good keeper of course) but since he has came back to Scotland its as if he is trying to be the biggest bam possible to help to appease the Sevco support. RB: N/A CB: Caldwell. Enough said. CB: Pressley. Always thought he tried to referee games. LB: N/A MF: Pat McGinlay. Is it just me? I remember him being loudly booed when I was a 10 year old and of course he tried to kick Meldrums face off. MF: Nakamura, What a cheating arsehole MF: Petrov. See above Strikers - Boyd at Rangers. Always scored against us. I think I loved him that much that my hate for him was more than it probably would've been. Then when he returned to us I loved him even more again in return. CF: Dougie Arnott. A personal choice. As a 7/8/9/10 year old between 94-98 it felt like he always scored against us. CF: Walker. The chip penalty, the commentary career. Manager - Jim Jeffries :) Referee - Les Mottram with Steven McLean as 4th official.

I am one of the most chilled out people around (to the point it infuriates family with my don't worry about it attitude) and I've found myself very wound up the last few days with the whole thing. For anyone who normally worries or has anxiety I can only imagine how this is all impacting them. If anyone on here feels that things are becoming a bit too much for them and would like a Killie/football related chat to take their mind off it (or any chat) please drop a PM.

If thats the criteria then we should be stopping every game on Rory's behalf.

A large chunk of the population support Celtic and Rangers but that doesn't mean it will ever be acceptable to the rest of us.

Whilst I agree that DDF is the best partner for Findlay in my opinion every manager has their favourites or players they feel they can rely on.

Ok these are going to the trust now.

Ok so I've still got these programmes. They are in good condition - in the box I have the programmes already mentioned, a couple of newspapers from the 2012 cup win, a few random ticket stubs, a couple of old season ticket books and a copy of the Everygame hardback book. The 97 cup final programme there too although it's not in the best condition. As I said earlier they are free to the good home although I would be happy to see someone put a small donation of a couple of quid into the Killie Trust.

This may turn out to be the worst post in the history of this website but I've got a box of Kilmarnock programmes in my shed. Very close to every home game from 1995-2002 roughly. They are free (with a donation to the Killie trust) to anyone who wants them and can collect from Southcraigs at some stage in the next couple of weeks. Why would this be the worst post? Purely because I know there has been mice in my shed at some stage so some, if not all, of the programs may have related damage. I'm going to check tomorrow to see how bad it is. First reply/PM gets them.

Regarding bringing Johnson on its very easy after the game to manage it retrospectively. If AD had brought a midfielder on and the same result happened we would be asking why it wasn't a CB. If DDF had scored the OG some would've asked why Johnson wasn't given a chance. At the end of the day the players have let AD down, AD should've been able to bring on me and bute-killiefan with a couple of mins to go to add to the 9 professionals on the park already and expected us to see the job through.