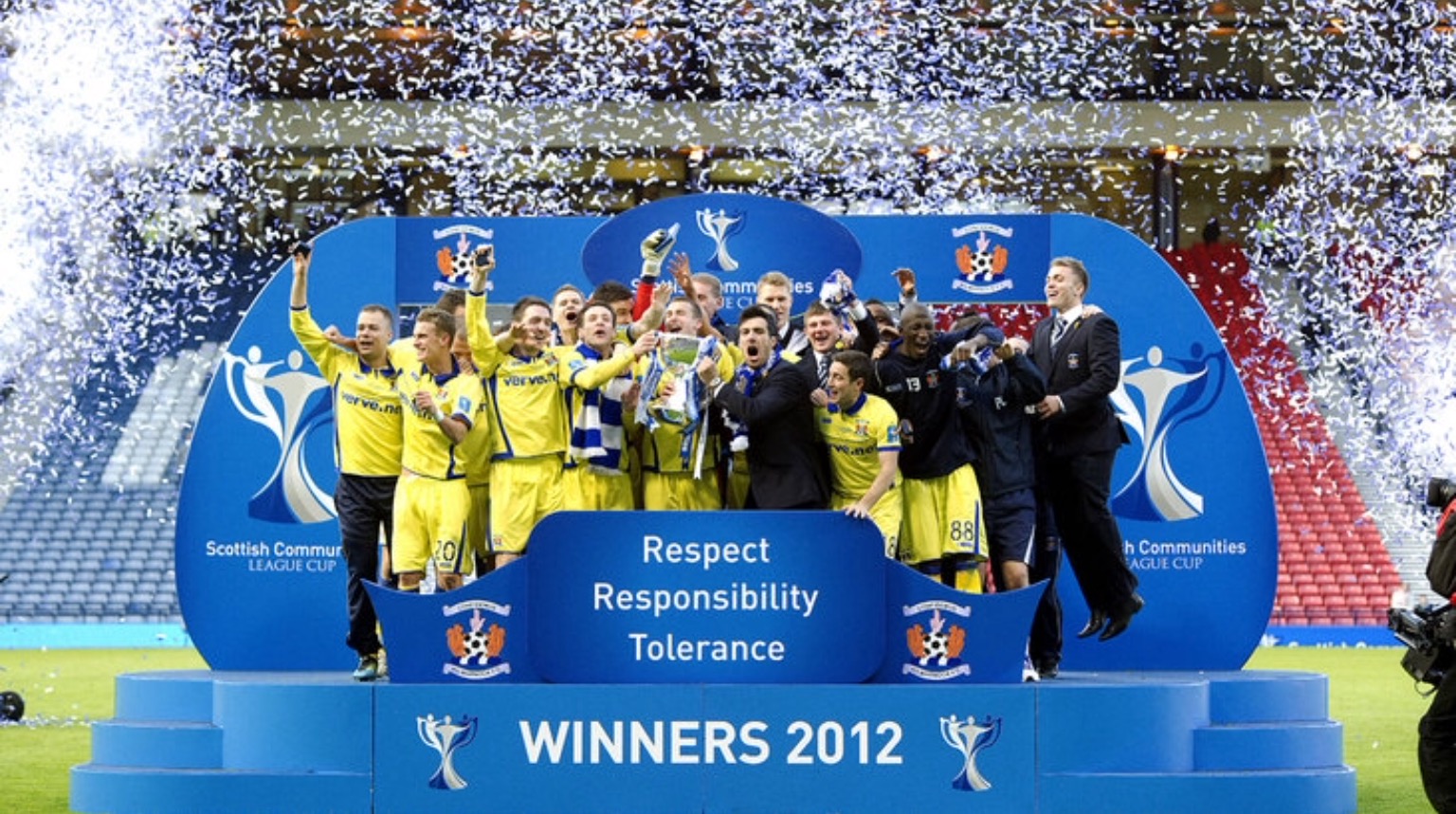 Content count

2147

Joined

Last visited

Days Won

20
Community Reputation
1237
Legendary
From what I have seen of McGinn this year he is in with a strong shout to be player of the year in Scotland. Will certainly be on the short list.

A few more points and we are safe. There's not a single supporter who wouldn't have bitten your hand off for that when we had no wins in the first 8 games. Top six is looking a distinct possibility

Yes of course, I was getting carried away with myself there. There just so many victories these days its becoming so difficult to keep track of them. Recently it has taken about 2 whole seasons to reach 7 home wins.

And (without tempting fate) when did the club last win 8 games in a row? If it was 1979 for 7 games God knows what it will be for 8.

That's a disgraceful comment to make. Saints have been regulars in the top six and have won the cup in recent years so their record speaks for itself. You are absolutely right - perhaps he should be asking why his players don't seem to be turning up for games like this after the performance they put in on Thursday night. They have had their injury problems but they are not half the team they were last year - in recent weeks they have failed to score against Hearts, us and St Johnstone.

I think Well are probably aggrieved that they haven't taken any points in the last two games against us. To be honest we were fortunate to win both matches but despite having the bulk of possession yesterday they created far fewer opportunities than they did in the game at RP. As piffer said, when you are not losing goals it makes a huge difference and our defending, from front to back, is excellent at the moment. Very well organised with everyone doing their job. O'Donnell struggled at the start yesterday but was helped out by his teammates and after that their winger didn't really get past him very often. A great performance for a guy who was struggling with illness.

It was definitely put together by his agent because his final ball just after the video stops was very poor. Had a very mixed game. Beat a good few of their defenders on a number of occasions but didn't create a single decent chance at the end of it.

Let's hope there is a crowd of more than 6,000 at home next week. Hibs should bring a decent crowd and surely there should be a few hundred more in the home end.

Clarke never loses the rag with the officials or blames them for mistakes. I guess they appreciate it. I don't recall giving your friend any verbal encouragement today so he must have had a good game - either that or being behind the goals makes it more difficult! All the officials had a good game - even McLean for once.

Your predictions give 12 points not 15. I think that would be enough for the top six anyway. Not having to play Celtic or Aberdeen again before the split is a bonus.

Jones was great today at running with the ball and taking the pressure offf but his decision making and execution at the end of the runs was terrible - it was almost the case that he passed when he should have shot and vice versa.

Ah, of course it's the pitch.

That is absolutely stunning record for a Kilmarnock manager in the top flight. I doubt I've experienced a run like that since I started going to games nearly 40 years ago.

I thought wee Taylor had a cracking game today. We certainly rode our luck at times with the amount of balls they put into the box but the almost own goal was the closest they got and MacDonald didn't have a difficult save to make. A fantastic 3 points. Top six looking like a real possibility. Should be a great game next week against Hibs.

Of course that's the case. The days of clubs like Forest and Dundee United competing well in Europe have gone - as I'm sure you know full well. Barcelona couldn't hold on to a player when he wanted to leave and if Steve Clarke gets an offer from down south that he likes then he will take it - and fair play to him. When he goes he will owe us nothing and he will leave us with great memories.