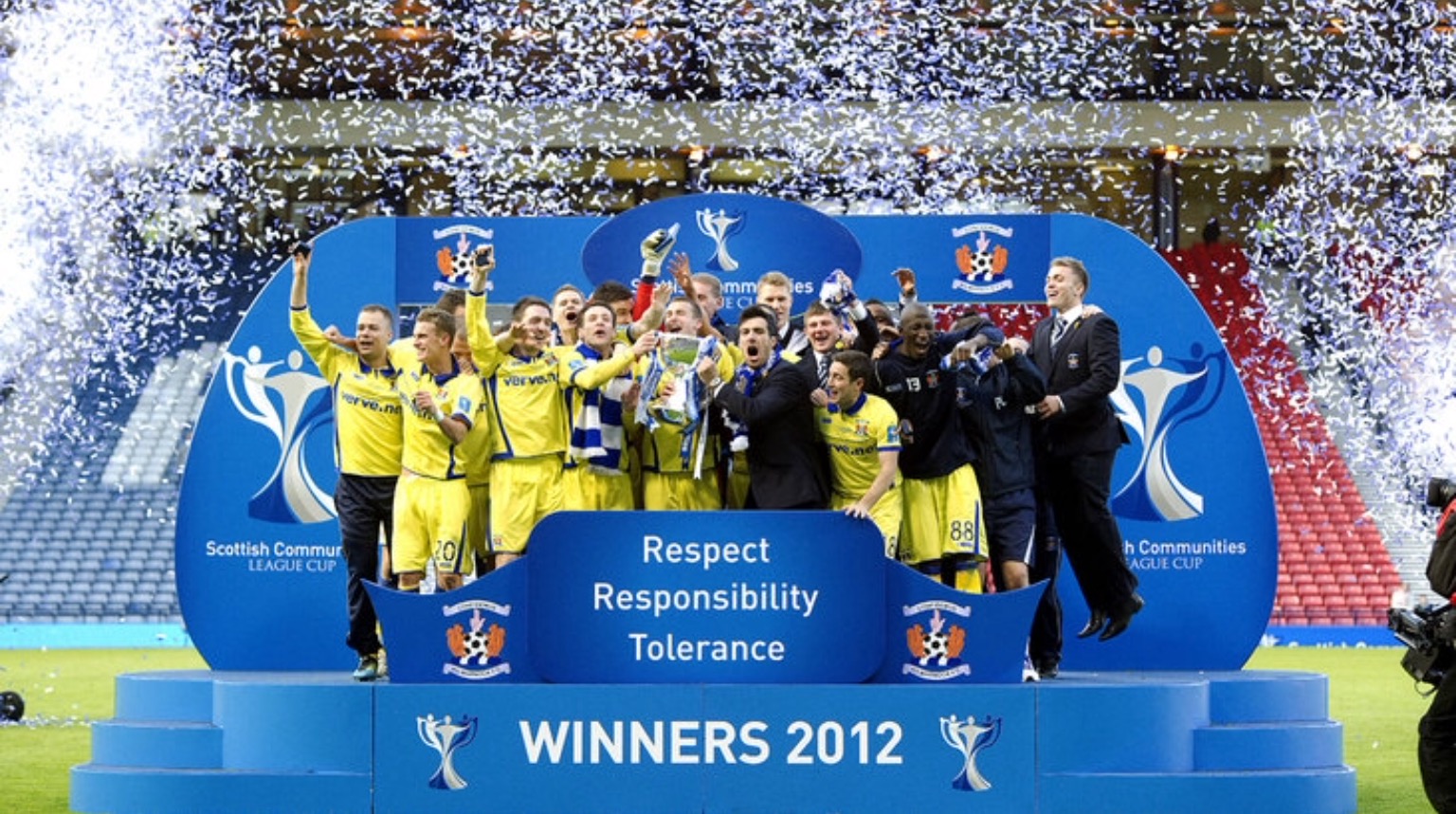 Content Count

4498

Joined

Last visited

Days Won

29
Community Reputation
3381
Legendary
Every game is poorer without fans. Without fans in stadiums the demand from people to watch from home would reduce dramatically and the the TV companies would walk away. It's a shame that fans don't realise the power they have, forget their tribal differences and mobilise themselves collectively. If they did it would be them who would be dictating to the TV companies and not the other way round.

Overall I would say the long term impact of this for the clubs and the fans will be negative as it will increase the influence of Sky even further.

£2m is indeed peanuts. A few months salary for some premiership players. Games behind closed doors is surely a non-starter for Scotland

If she can get a big cash injection into the game it makes you wonder : 1. If she could get this cash for the good of the whole of Scottish football why didn't she do it before? Why wait until Hearts got telegated? 2. If she can find an investor or philanthropist that easily why can't Doncaster and his cronies do something useful like that for once rather than talk about doom and gloom and forthcoming disaster for the Scottish game and then accept yet another crappy deal from sky?

Yes but they are older guys and there are always injuries and suspensions. His aim should be to get into the team and play so well that the manager can't drop him. I doubt he would be considered a first choice in any other SPFL team so I suspect he is going to Tic or Sevco where he will be even further away from the first team. If so I don't think that's a smart choice.

Disappointed about Taylor and think he's made a bad choice. Very surprising decision when he has the example of his own brother to see how quickly someone can develop with first team football. Maybe he doesn't think he will get a chance this season. Good news with McKenzie and especially Kiltie. I hope Mullen has been signed as cover rather than first choice.

That team could have gone on to win the euros if they had been allowed to take part

I don't see how you can say we'll behind anyone given that all the clubs and all the players In Scotland have been in the same situation. We could sign 4 or 5 players from English clubs who would arguably be ahead of all players in Scotland.

Starting a recruitment process doesn't mean making an offer. It means seeing who is available, ruling people out and establishing who is interested and hopefully coming up with a short list to explore in more detail. All of that could be achieved without meeting anyone face to face and I expect we would have been able to have done that on a face to face basis in the next few weeks. Do we know that Wright and Holt wouldn't be interested? Have we spoken to either of them? I don't think we have so it appears that we haven't even considered them at all. And, of course, we have appointed a manager who doesn't live in Scotland. My point is that we made no attempt to seek applications and consider anyone apart from Dyer. That doesn't look like me to a board trying to do the best for the club and trying to find the best person for the job. It was Hobson's choice and that was a lazy and unimaginative approach to probably the most important task they will have all season.

Just as it doesn't add up that someone who does all of this because he is trying to do the best thing for his son then puts him in the child seat in the Range Rover before driving 30 miles to determine if he can still see. if that's the best excuse he can come up with after about 6 weeks then god knows why he is considered to be indispensable. The guy and the party are without shame.

None of that would have prevented advertising the role and starting the selection process. Yet again we haven't conducted a proper search for a new manager. Why wouldn't the club want to get the best person they possibly can? Is it because the only decent manager they have appointed in recent years was handed to them on a plate and they are scared they make a mess of it again? If there will be no relegation next season that would be the perfect opportunity to get a new manager and give him time. I just don't think Dyer has the experience and ability to take the team forward.

There are over 6 million furloughed in the UK. I would say any HMRC audit would be a fairly light one to say the least. these young players will be on pennies - we should have retained them.

meanwhile they have no such worries as they are going to sign Hagi Jr for £5m The Scottish media do write some of the best satire to be found anywhere these days.

What we will probably do is leave it to the last minute and as a result miss out on anyone who is half decent.

If they ran over to Dyer for instructions then they were making a mistake. I sat behind the dugout at St Mirren and it was a complete shambles. He sent on substitutes with no instructions whatsoever. None of the players seemed to know their job to the extent that the team didn't even know who was to be left up the park when we were defending corners.