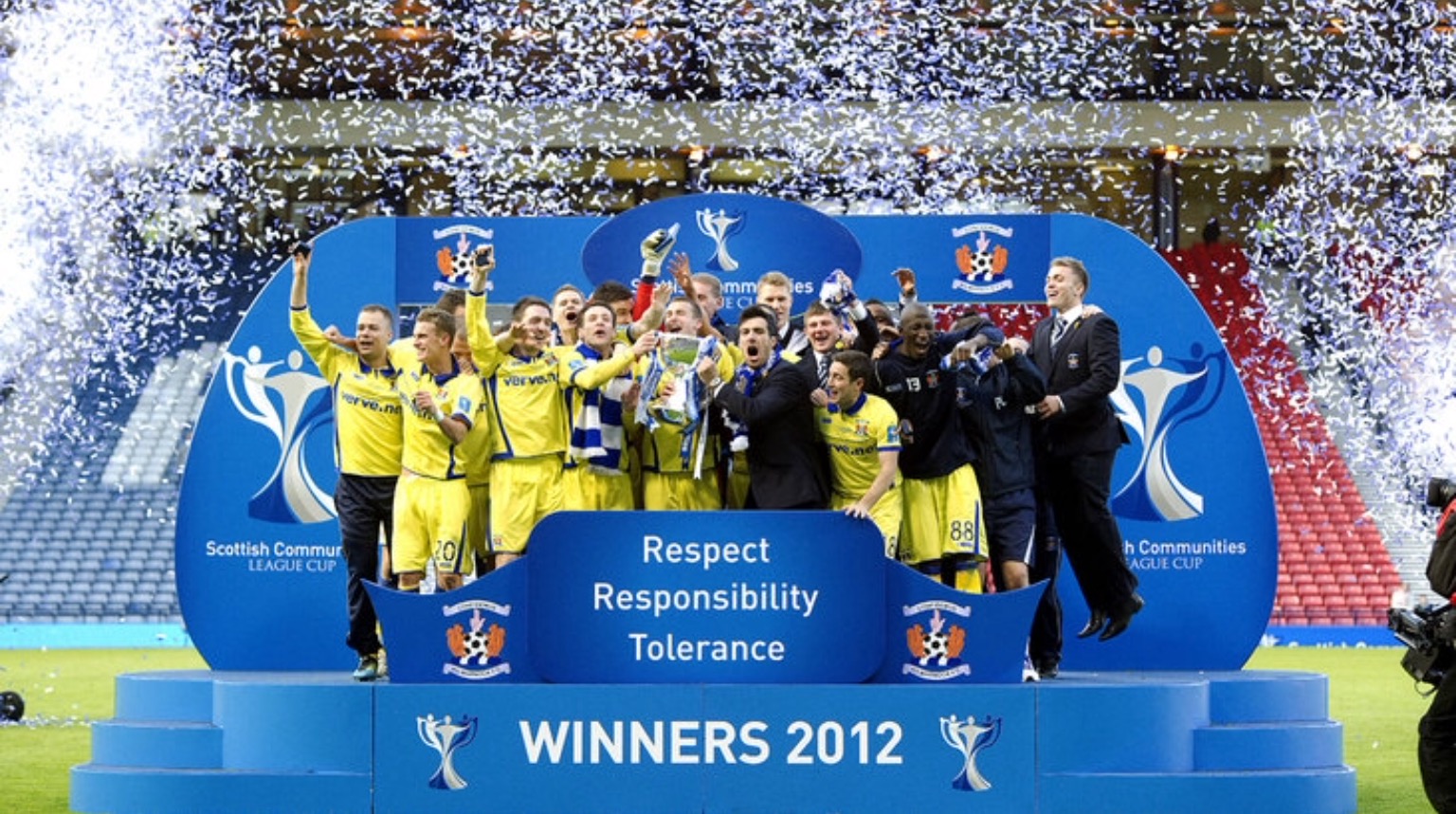 Content Count

4617

Joined

Last visited

Days Won

29
Everything posted by historyman
What a load of absolute garbage. And at that time they were the best team in Scotland by a country mile who had the cheek to beat the Old Firm at their own game. They certainly didn't need to cheat to beat us, they were light years ahead of us. Best period in Scottish football for years and they did Scotland proud in Europe.

And then barely played him. I think that was a panic move by Alessio

He's probably one of the longest serving players in the squad. He's had plenty of chances to prove he deserves a start and he didn't take them. He won't be missed.

Looks like the comments they were in financial trouble were a bit premature. Nisbet will probably be the most expensive signing in Scotland this summer other than the old firm. I think hibs could be decent this year, a few decent signings and a half decent manager. If he can get Scott Allan playing well they could be challenging for third.

Quite possible. Sevco have a very good track record of spending a lot of money on players who then don't play for them. Just very recently there is Jones, Stewart, Docherty, Hastie, Polster and Barker to name but a few. Anyone who thinks Gerrard is a good Manager should take a look at the massive, ineffectual squad he has assembled.

Stan Bowles did finish 2nd behind Liverpool with QPR and won the European Super Cup with Forest. If it's someone who had it all and never achieved what they could have it would have to be Robin Friday. Would have loved to have seen more of him on film.

Absolutely. You have to think if they are holding down regular places in League One in England they will do ok in the SPFL. Much more encouraging than some of the lower league players that were mentioned. If we get this guy it looks like things are starting to take shape. It also looks like Dyer is adding strength and height all over the park which is something we needed.

If it's flaws with your genius you want Old Trafford is a good place to look - George Best and Eric Cantona.

I think there are just too left

I always loved watching Matthew Le Tissier. What a player, what a level of skill he had. I watched him in that fat old footballers programme recently and he came across as a really nice guy - unlike some of them.

Looks good. Good age and plenty of first team experience. Is it a one or two year deal?

Heard exactly the same from people up that way. He did a great job with Saints. Will be in a new job before Christmas.

Yes, if we get Bachmann then brilliant. I think a goalkeeper of his quality could make a massive difference to our season. But, as you say, but ........ If it doesn't come off we need to have at least a half decent contingency plan.

I would suggest to Billy that he should picking not one but two

Whether or not there is video output from the club doesn't really bother me. What does worry me is that 13 players left the club at the end of the season, at least 4 being first team regulars, and we have signed a grand total of 1. The club have an awful lot of work to do before 1st August and I cant understand why they are not getting deals done. That was the lesson they said they would learn from the last window. I don't want to spend another six months watching the likes of Sow, Jackson, Bunn, St Clair, Hendrie etc (or as it was in most cases not watching them)

Last summer wasn't great. January was a complete fiasco. I can totally understand the nervousness, especially given we've only made one signing and have shipped out 4 goalkeepers with no replacements as yet. I'm certainly nervous about the next few weeks.

Nicky Maynard scored a decent amount of goals in the lower English leagues in recent seasons but he was a complete failure at Aberdeen. He is now 33 though. There must be some decent young talent somewhere in that list needing a chance to get their career back on track. We should talk to the scout that got us Alan Power (POY 3 years in a row) and see if he can find another couple of diamonds like that.

I suppose fan ownership means you have a lot ambassadors trying to create more converts.

I really don't think we should get our hopes up for Bachmann. I think he will be at Watford next season fighting to be number one and if he isn't there then he will be at a club who can probably offer him about 10 times what we can. We need to get this important position sorted out as soon as possible.

Could be worse. We could be selling new strips with all the money going to Mike Ashley.

This side of the club has been a shambles for years - right back to the days when I was waiting patiently in line for Walter McCrae to open a box of Matchwinner tops so I could buy one before the first game of the season. Think it was at home to Brechin in the old second division- and of course we had to lose.

He has a very good record as a manager at Oldham, Barnsley and Bristol City but he has had a big budget for a couple of seasons now but hasn't made the breakthrough so it was inevitable he would get the sack. He'll get another job somewhere soon enough, he's got a load of experience for someone still only 39. Would have been happy enough to have him at Killie but I'm sure there will be a bigger job for him in England. Bristol have loads of potential, I think they will get there one day but it's a very hard league to get out of.

Can't understand why we don't have a goalkeeper. That has been the number one priority since the season finished in March and we still don't have anyone signed up.

Whether it was 18 months or 3 years I don't think makes a difference. We lost any gains we made. As McLean says the shambolic decisions made since last summer would have helped to lose any recent converts. there was a good crowd and a good atmosphere at the start of the CQ game and we managed to blow it in spectacular fashion.

And our support doesn't just come from Kilmarnock. Of all the guys I know who have season tickets none live in Kilmarnock. As you say there are a multitude of reasons for supporting a football club so linking the level of attendance to the economic conditions of the town or city doesn't explain it. We have a very small core support which continues to decline and that should be a worry for the club. It also seems that we have not really retained any of the fans that we picked up during our successes under SC.